Prof. Dr. Barbara Korte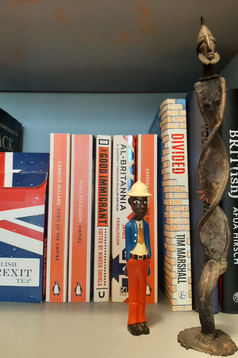 Contact
Curriculum vitae
Summary
Barbara Korte is Professor of English Literature at the University of Freiburg, Germany. She works on British literature and culture, nineteenth century to present, with special interests in postcolonial culture and media culture (British film and television, Victorian periodicals).
Homepage
Selected publications
English Travel Writing: From Pilgrimages to Postcolonial Explorations. Basingstoke: Macmillan, 2000.
Bidding for the Mainstream? Black and Asian Film in Britain since the 1990s. Amsterdam/New York: Rodopi, 2004. (co-author)
Black History White History: Britain's Historical Programme between Windrush and Wilberforce. Bielefeld: transcript, 2011. (co-author)
Poverty in Contemporary Literature: Themes and Figurations on the British Book Market. Basingstoke: Palgrave Macmillan, 2014. (co-author)
Heroism as a Global Phenomenon in Contemporary Culture. London and New York: Routledge, 2019. (co-editor)
Heroes in Contemporary British Culture: Subtitle: Television Drama and Reflections of a Nation in Change. London: Routledge, 2021 (co-author).