Prof. Dr. Peter Eich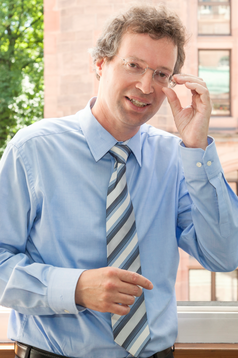 © Ingeborg F. Lehman
Contact
Curriculum vitae
Areas of research / Research focus
Administration and state-building in the Roman Empire with a focus on the period of time from 50 BCE – 350 CE

Empires and state-building processes in comparative perspective

The political theology in Late Antiquity, especially with Gregory the Great

The Heroic in Late Antiquity (SFB 948)

Epigraphy in Roman Imperial times

The city of Sagalassos and its inscriptions

The phenomenology of religion in the ancient Greek world
Homepages
Selected publications 
Monographs
Eich, Peter: Gregor der Große. Bischof von Rom zwischen Antike und Mittelalter, Paderborn 2016.
Eich, Peter: Gottesbild und Wahrnehmung. Studien zu Ambivalenzen früher griechischer Götterdarstellungen ca. 800 v. Chr. - ca. 400 v. Chr. (Potsdamer Altertumswissenschaftliche Beiträge 34), Stuttgart 2011.
Eich, Peter: Zur Metamorphose des politischen Systems in der römischem Kaiserzeit. Die Entstehung einer 'personalen Bürokratie' im langen dritten Jahrhundert (Klio Beihefte 9), Berlin 2005.
Articles and book contributions
Eich, Peter: The Common Denominator. Late Roman Imperial Bureaucracy from a Comparative Perspective, in: Scheidel, Walter (Ed.): State Power in Ancient China and Rome (Oxford Studies in Early Empires), Oxford 2015, 90-149.
Eich, Armin / Eich, Peter: War and State-Building in Roman Republican Times, SCI 24 (2005), 1-33.
Eich, Peter: Thesen zur Genese des Verlautbarungsstils der spätantiken kaiserlichen Zentrale, Tyche 19 (2004), 75-104.
Editorship
Eich, Armin / Eich, Peter / Eck, Werner (Ed.): Die Inschriften von Sagalassos. Teil 1 (Inschriften griechischer Städte aus Kleinasien 70), Bonn 2018.
since 2018 Editor of journal 'Antike Imperien', Schöningh/Brill.