About the DFG Graduate School 2571 Empires
The Research Training Group (graduate school) investigates the temporal structures of empires, reflections upon them, and the deliberate manipulation of the past in periods of change, imperial transition, and in post-imperial orders. Rather than suggesting grand syntheses or highly sheltered micro-analyses, projects should start from an intermediary level of investigation. More specifically, they should be directed towards the time structures, or change, of (a) imperial space, (b) imperial economies, or (c) imperial institutions and norms. They can be situated in all periods of history, in sociology, political science, and literary studies, or be interdisciplinary. Within the work of the RTG, historical or political dynamics will be brought into a dialogue with reflections on them in various media and literary productions that develop, for example, structures of expectation and constructions of time. From the results we expect a new agenda of research that does not just emphasize the spatial, but also the temporal characteristics of empires. We also expect a fruitful combination of historical, politological and sociological approaches to empires and those developed in cultural and literary studies. The projects of the RTG together are expected to demonstrate the extent to which empires develop their own temporalities, set new time horizons, depend on the reflexivity of their temporality, and that these reflections are an essential resource in periods of transition of empires, and in post-imperial orders.
The RTG offers doctoral students with research interests in transnational, imperial and global studies the opportunity to conduct innovative research of contemporary relevance and historical depth in an interdisciplinary research environment. In a structured programme, the doctoral students will receive training in disciplinary research methods, interdisciplinary communication and theoretical problem-solving. The RTG offers a combination of seminar work, work groups on interdisciplinarity, as well as opportunities for organizing conferences, workshops and work groups. The qualification programme includes for all doctoral students research periods at high-profile international research institutions. It contains forums for the discussion of diversity, good scientific practice, and for exploring professional fields outside academia. The work of the RTG is guided on a daily basis by an academic coordinator, and also includes postdocs and academic guests.
The Principal Investigators of the RTG cover a broad spectrum of historical epochs and global spaces, cultural sociology, political science, and literary studies. In addition to supervising the doctoral theses in a suitable interdisciplinary pair, they participate in the events of the Research Training Group, and are actively involved in its research programme by focussing on the long-term dimensions of imperial transformation.
Research
Public Events
People
Docs
Sponsored by DFG
Associated
PostDocs
Sponsored by DFG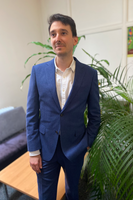 Javier Francisco
Projects:
Imperial Methuselah: A New Theoretical Approach on Europe's Rule in the Americas" and "Bio-Cultural Transformations in the Atlantic World
Associated
Benedikt Fausch
Project:
 Imperial narratives – imperial interactions: Reordering Empires in Persia, Central Asia, and India in the 18th and early 19th centuries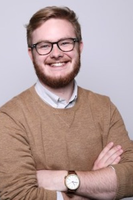 Richard Legay
Project:
Restitutions of cultural heritage
PIs
Board
Fellows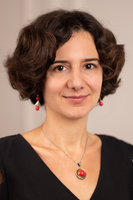 Dr. Noémi Lévy-Aksu
Scholar of the history of the Ottoman Empire
Project Coordinator at the
Truth, Justice, Memory Center in Istanbul
Mercator-Fellow at the Graduate School 2571 "Empires"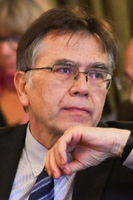 Prof. em. Dr. Dr. h. c. Jürgen Osterhammel
Professor emeritus for Modern and Contemporary History at the
Distinguished Fellow at the Freiburg Institute for Advanced Studies (FRIAS)
Senior Advisor at the Graduate School 2571 "Empires"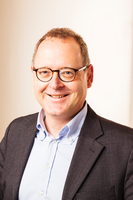 Prof. Dr. Maurus Reinkowski
Professor of Islamic and Middle Eastern Studies at the
Corresponding member of the Heidelberg Academy of Sciences and Humanities
Distinguished Fellow at the Graduate School 2571 "Empires: Dynamic Change, Temporality and Post-Imperial Orders"
Student Aids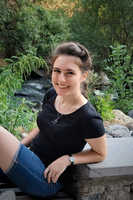 Lara Forster
Tel: +49 761 203-5450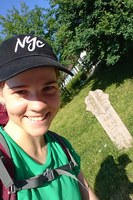 Julia Garbe
Tel: +49 761 203-5450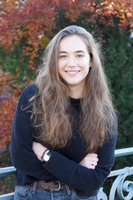 Teresa Mayer
Tel: +49 761 203-5450